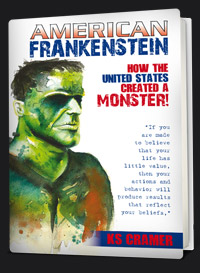 American Frankenstein:

How The United States Created A Monster!
by Kyle Stanford Cramer
Learn about the African American legacy through the pages of US History in American Frankenstein.
The root causes behind today's African American reality are examined through pages of history, views and insights. This new book serves as a lively reminder about the unfairness of society.